It may not be easy, but every reader should learn to take care of these treasures.
Paperbacks are one of the most mainstream format of books. Almost every reader prefers it because it costs much less than the hard covers, but are still able to deliver the same kind of magic.
VIA STOCKSNAP
Unfortunately, it can be quite hard to take care of paperbacks. Their spines can break and crease. Their covers can tear. Their prints can fade. It may not be easy, but every reader should learn to take care of these treasures.
A lot of people ask: How would you do that? What exactly should you do to take care of paperback books?
So, I made a list of tips that you can use to make sure all your paperbacks maintain their good looks for a long time.

1. Keep your books away from unfavorable conditions.
No, this isn't just about keeping your paperbacks away from a raging fire. Keep your books away from direct sunlight, heat, and humid areas. If you expose them to these conditions, there is a good chance that the adhesive on the spine would dry-up and eventually crack – rendering the pages of your treasured piece unbound.

2. Stack your books properly.
VIA THE WORN BOOKMARK
When you store your books, don't just randomly place your entire collection on a shelf. Organize them! The best way to do this is to keep the books upright and arrange them according to their sizes. Place the books with similar sizes beside each other.
Placing a big dictionary beside a novel that is shorter in size will exert too much pressure on the smaller-sized book and ruin its spine alignment.
3. There's a proper way of getting a book from the shelf.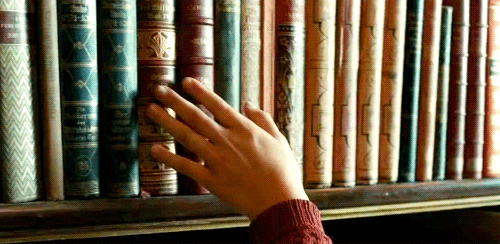 VIA GIPHY
If you're the type of person who likes to periodically shift through different reading materials, you should be aware of how haphazardly nabbing your paperbacks from the shelves can do harm. When you grab a book from the top of its spine, you are actually putting all the weight of the book plus your hand on the lower spine. If done repetitively, you will see a dent on the bottom part of the spine and put the paperback in danger of a cracked spine.
The best thing to do is to grab it from the middle portion of the spine, then gently pull it out from the shelf.
4. Don't store your books in tight, enclosed spaces.
VIA FUNKTIONALLEY
Don't store your paperbacks anywhere it can't breathe - like plastic boxes, cartons, and tiny cabinets. These enclosed spaces can trap moisture and lead to the formation of molds. The pages of your book will suffer from discoloration and the sides may warp and tear.
Instead, put them on an open shelf. It doesn't matter what material you use to build your shelf as long as it has enough space for your books to be displayed beautifully. Besides, books make awesome decorations. Why would you want to hide them?
5. Even in open shelves, put silica to absorb moisture.
VIA STUFF.CO
This will help you make sure that there is absolutely no moisture left to wreak havoc on your books. Bags of silica is readily available anywhere, so there is no excuse for not getting a few for your book collection.
6. Check your house for termites.
VIA GIPHY
As we all know, paper comes from wood pulp and termites love to munch on wood. If left unchecked, a termite infestation can quickly spread through your shelves and may ruin your collection of books in no time.
7. Wrap your book covers in clear plastic.
VIA GRESSWELL.CO
The covers of paperbacks have a tendency to fold easily. When this happens, it leaves unsightly white streaks that will ruin the look of your book. Wrapping your paperbacks with good quality plastic cover will make it resistant – but remember, not immune - to the dangers of folding.
8. Use dusters with soft bristles to dust your books.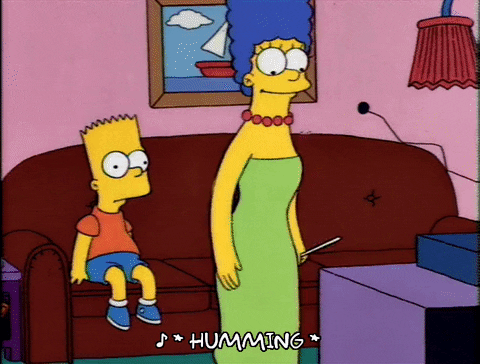 VIA GIPHY
Dust will inevitably build up on the surface of your books, but what many don't know is that the dust can also settle inside page gaps. The best way to remove them would be to use a duster with soft bristles. Compared to wiping, they are more capable of pulling out the dirt from the tiny spaces between the pages.
9. Don't use thick bookmarks.
ABOUT HAPPY BOOKS VIA YOUTUBE
If you like to collect bookmarks for your huge paperback collection, be sure to avoid using thick ones, as they might stretch the spine. This prolonged stretching will create permanent gaps between your favorite novel's pages because the adhesive can get irreversibly stretched. It is a surefire way of getting cracks on the spine.
10. Make sure you have clean hands when you read.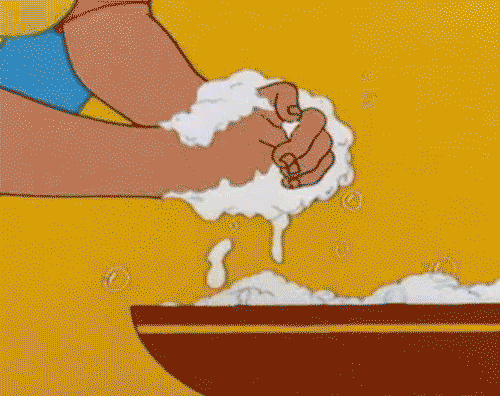 VIA GIPHY
Reading may get quite exciting and before you know it, you're trying to eat a bag of oily chips while turning your book's pages. Oil and other dirt particles that come from your hand can damage your books. It will stain the pages and the cover, and unfortunately, these stains are not things that you can remove.
Displaying your beautiful paperbacks will add to the beauty of your home, but it will not look good if your spines have creases and your pages are stained. So, make an effort to keep them looking good for a long period of time. No book lover will ever regret doing so.
Do you have more ideas on how to take care of paperbacks? Share it in the comments and let us know!