Cliché, but heartwarming: that's how I describe Before I Fall.
"That's the whole problem about sacrifice. It's a pain, literally." - Samantha Kingston
Author: Lauren Oliver
Publisher: Harper Collins | October 2010
Genre:
Young Adult Fiction
Contemporary
Romance
***
This is a non-sponsored, spoiler-free review of Before I Fall.
_


SUMMARY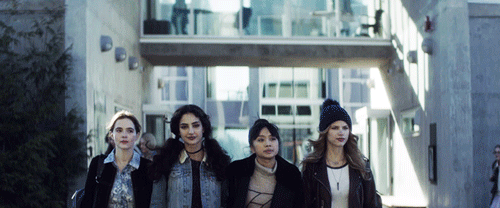 BEFORE I FALL VIA GIPHY
Before I Fall follows the story of Samantha Kingston, a popular but mean girl at her high school. On their favorite day of the school year, Sam wakes up, goes about her routine enthusiastically, and joins a wild party. As they were on their way home, Sam and her friends get caught in a vehicular accident that causes her death.
But, instead of seeing the pearly gates of heaven or the fiery pits of hell, Samantha wakes up in her bedroom, on the morning of that very same day.
Everything happens in exactly the same way and none of the people around her have any idea about what she is going through. No matter how much she tries to avoid dying, she relives the same day again and again - 7 times to be exact.
As she goes through each day, she does some things differently and finds herself getting to know everyone - including the people she loved and the people she never cared about. She uncovers interesting back stories, heartbreaking family situations, and sees the effects of her mean actions to the lives of those she bullied.
REVIEW
Before I Fall has mixed reviews on the Internet. A lot of people have been raving about it, others say that it is just another coming-of- age story with a different character and different setting involved.
After reading the book, I must say that it definitely has a very interesting concept and excellent character development. Unfortunately, the strengths stop there.
The setting: 1 star
The story was set somewhere between life and afterlife, where Samantha dwelt until she figured out a way to get out of the cycle. It takes place on the very same day - the day of her death.
While this is very unique and probably the first of its kind, it can get repetitive. This was the very reason why many readers - me included - got bored with the book and found very little motivation to keep on reading.
The characters: 4 stars
Character development was the best strength of this story. Each day, Samantha does something different and as a result, she discovers something about the people around her - especially her classmates.
She gets a glimpse of their past and understands them better. Little by little, she sees who they really and realizes that her actions have contributed to the personality and life of her classmates. Sadly, her actions were not something that lifted them up. They brought them down.
These realizations were what changed her for the better. She started to regret the things that she had done in the past, and tries to make it up to them - even if it was just in her made-up world between life and death.
The plot: 3 stars
The plot of the story is not much driven by action. Rather, it is driven by realizations and lessons. With the diverse personalities of the characters in the book, you will definitely find someone you can relate to and pick up life changing lessons from his or her experiences.
In a nutshell, the story is good and noteworthy, but those who like a lot of action in their books might find it boring.
The writing: 3 stars
The straightforward delivery of Lauren Oliver makes it very easy to read. It wards away any confusion on the message that her novel wants to deliver.
It is, indeed, perfect for teens - it can make them see the cruel realities of their actions and allow them to realize their mistakes without having to decipher what they thought she meant.
The ending: 4 stars
I was expecting the ending to be that way. With how the story unfolded, anyone would know how Samantha could get out of the cycle - although I won't say exactly how because that would be a major spoiler. Even though I know, I was still left speechless when it happened.
When I finished reading the ending, I found myself staring blankly at the wall, letting all the things I learned from the book settle in my mind.
THE VERDICT: YAY, but with reservations. 2.5 stars!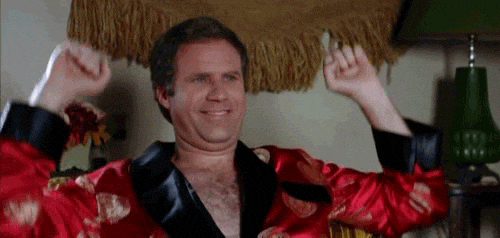 VIA GIPHY
There are many amazing things about this book, but the repetitiveness and the predictability really marred its name.
There is a movie adaptation though, and there is a very good chance that going through Before I Fall through the silver screen will be more exciting and captivating than the book.