On the 31st of July back in 1965, one of the greatest novelists of all time was born. She was given the name Joanne "Jo" Rowling. This author became famous for writing the iconic Harry Potter series.
VIA mohabatnews
Today, J.K. Rowling is one of the richest women in the United Kingdom. In 2008, J.K Rowling's net worth was at $1 billion. How did she get to this point, you ask? Well, she just took a piece of paper and created a world filled with magic, love, and friendship. It was a world that's been waiting to come out of her head. For five years, she kept at it by writing and writing until Harry Potter became a household name.
VIA EMAZE
Aside from these widely-known facts about J.K. Rowling, there are a lot of things that most of her readers and fans of the film adaptation don't know about. No, sadly, she's not a wizard. But these facts are sure to inspire you because, at some point, she was just another person trying to pay her bills – like you and me.
1.
The K in J.K. Rowling is not really part of her name.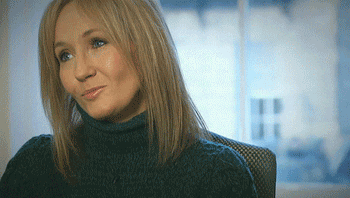 VIA GIPHY
The only reason why the K appears on her books is to attract male readers. It was Bloomsbury, her publisher, who suggested it. She decided to agree to this. Later on, she decided on using the 'K' as a memento to honor her grandmother, Kathleen.
2.
Her literary heroine is a character from Little Women.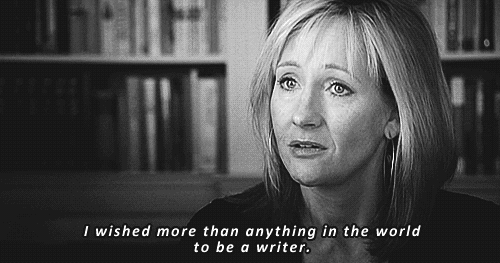 VIA GIPHY
Louisa May Alcott's character, Jo March, played an integral role in shaping the ideals of J.K. Rowling. She shares the same physical traits with Jo – both of them are frail and plain-looking. But, more importantly, both of them have a burning passion for becoming a great writer.
3.
She loves wearing charm bracelets.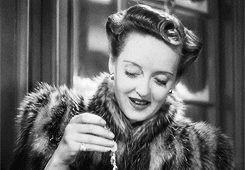 VIA GIPHY
J.K. Rowling adores charm bracelets. She considers the accessories as innocent trinkets that have a meaning behind them. She once owned a charm bracelet for 20 years, but was unfortunately stolen when she was living in Manchester.
4.
She had to don a disguise when she bought her wedding dress.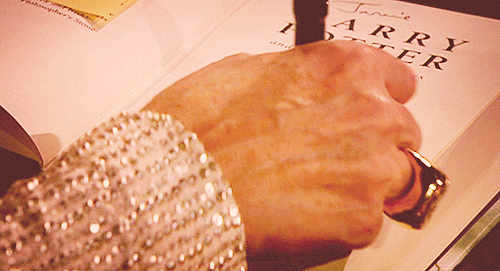 VIA GIPHY
When she was about to get married, J.K. Rowling was already a rising star in literature. People started to get familiar with the face behind the pen name and she always attracted attention anywhere she went. To help her shop for a wedding dress without being hogged by fans, she had to wear a disguise. Talk about the consequences of greatness!
5.
She has not seen or read Fifty Shades of Gray.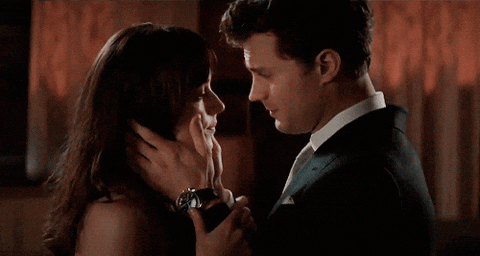 VIA GIPHY
Although the movies and books has garnered worldwide popularity, J.K. Rowling has no intention of reading or watching Fifty Shades of Grey. Vivid descriptions of very sexual situations fill the pages and scenes of the series, and J.K. Rowling does not feel that she is missing out at all.
We picked up these details from an interview of J.K. Rowling with the
New York Times
and
Harper's Bazaar
. There's a lot more to out favorite author than just the Harry Potter books and these five items, and we can't wait to share them with you when we get our hands on them!