This calls for a celebration!
The Book Blvd is nominated for the Blogger Recognition Award by K from the Dancing Morphemes and we cannot thank her enough!
Every blog nominated for this award must follow these guidelines:
Give recognition to the one who nominated you by including them in your list;

Nominate 15 bloggers/writers for the award;

Write a story about how/why you started your blog;

Give new bloggers/writers two pieces of advice; and

Provide a comment on each nominee's site/blog to tell them about the award with a link to this post.
Today, we are doing just that.
Write a story about how/why you started your blog.
Hi, there! I'm Marie, one of the co-founders and writers from The Book Blvd. We started this blog early in 2017 to create a home for awesome nerds. We envisioned it to be a place where book lovers could come to see the latest updates on books and authors, find recommendations, and get reading advice. More importantly, we wanted to use the platform to spread awareness on relevant issues close to our heart, like Mental Health.
Today, we are very happy to see our family of awesome nerds slowly growing. We have a long way to go before we become the website that we dream to be, but we are getting there!
Give new bloggers two pieces of advice.
1. Creativity takes courage. As you try to build a blog, your worst critic is going to be yourself. Silence that inner critic, allow yourself to explore, find your style, and be brave! You'll be amazed to see what you can do.
2. Build bridges. You will meet a lot of people who have the same passions as you. Make friends with them! Help each other out! Not everyone gets the chance to make friends with people from other countries, so don't let the wonderful opportunities pass you by.


Nominate 15 bloggers for the award:
The blogs in this list are not here based on some random decision, they really have websites worth visiting and posts worth reading! You'll notice that most of them blog about books or bookish things because they are the most awesome type of bloggers in the world.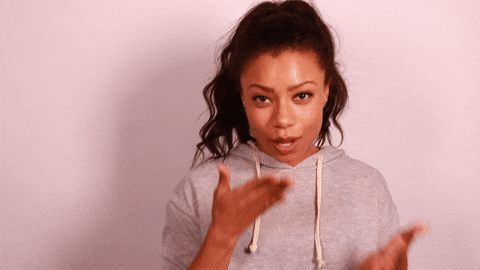 1. The Dancing Morphemes - This site is home to original prose and poetry by the beautiful author, K. You can also find amazing book reviews here.
3. Novel Descent - Melanie is an avid reader and fangirl from Canada. She loves talking about YA, New Adult, and middle-grade novels. If you're a fan of the same genres, you should definitely stop by her site.
4. Bibliotales - Annie has a lot of book reviews on her site. If you want to know what a newly released book is all about, chances are you can find great information on her site!
5. Nics the Bibliophile - Nica is a Filipina (yas, represent!) who also loves reading and blogging about books. If YA, contemporary, and sci-fi are your vibe, you will love reading her reviews and recommendations.
6. Tara's Book Addiction - Tara writes reviews for the books she has read and updates on the books she anticipates. She also makes music!
7. Dreaming of Cats - Annie blogs about books and subscription boxes. Her posts are very helpful for those who want to subscribe to bookish boxes!
8. Nom de Plume - Celine is a quirky book lover who reads both fiction and non-fiction books. She openly voices her thoughts about the latest books she's read and relevant issues like mental health.
9. It's a Reader's Life - Emma's hobbies are reading and writing. She loves doing them so much that she started a blog centered on them!
10. The Ink Trails - Rosie is a fun young lady who loves reviewing general YA and Christian novels! You don't find a lot of reviews on these genres, so her blog is definitely something you need to check out.
12. The Wooden Bookshelf - If you love classics, you will love this blog, too! They write reviews for a lot of classics ad help readers get a peek into the seemingly complicated world of literature!
13. The Fae Who Reads - Maham is a bookstagrammer from Pakistan who loves sharing her thoughts about the books she has just recently read! You should see her photos - they are just lovely.
14. Guiltless Reading - Aloi loves a lot of things: books, food, crafts, and sweets. But, she mostly blogs about book! Love!
15. Eliza and Books - Eliza is an inspiring girl who simply wants to share her love for books, cooking, and DIY projects. She posts beautiful photos on Instagram, too.
That's if for the guidelines and nominees! Thanks again to The Dancing Morphemes for the nomination. Let's keep writing and inspiring!