2017 is far from over, but a lot of readers already say that
Caraval
is one of the best books they have read this year.
I definitely agree with that.
This debut novel of Stephanie Garber has the perfect mix of magic, adventure, and love of different kinds. Aside from these, the book also paints a clear picture of two different women
who stood up and fought for what they wanted
- freedom.
Here are some of the best quotes from
Caraval
that will remind you to be a strong and confident person who is not afraid of taking risks and new adventures.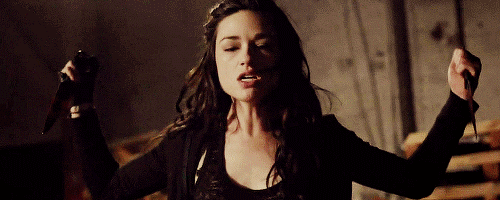 "Nothing we do is safe. But, this is worth the risk."
"There's more to life than staying safe."
"Be careful who you trust.
Most people here aren't who they appear."
"Those people were only playing.
If you want to win you have to be a little ruthless."
"Be careful about giving your secrets away too freely.
If people knew what you want most, it can be used against you."
"Dreams that come true can be beautiful,
but they can also turn into nightmares when people won't wake up."
- Jovan
"The future is much like the past;
it is mostly set but can always be altered."
"Do you always focus on what you are giving up
rather than what you'll be gaining?
Some things are worth the pursuit
regardless of the cost."