The success of your business or career heavily depend on how you establish your network of people - or what some may call contacts.
Getting to know people and nurturing a relationship with them can be daunting, but, you can eventually get the hang of it when you learn how to do it right. After all, we are all social creatures.
But, what should you do to successfully build a diverse network of people who can help you reach your dreams? This question can be answered by the most unexpected of authors – Chuck Palahniuk.
Who is Chuck Palahniuk?
Chuck Palahniuk is known for his vivid imagination. Devoid of any censorship, he creates fictional characters wo are entertaining and disgusting at the same time.
His most famous literary works include Damned and Fight Club. In these novels, he shows us how establishing a good network of people can help you achieve your goals much faster. As you follow the adventures of his characters, you'll be motivated to build a good network of your own.
Here are some of the best lessons on networking that you get from his books:
1.Find ways to stand out.
Tyler Durden is a charismatic character in Fight Club. When he established the Fight Club in a basement full of sweaty angst-filled men, he mingled with people who were very much like him. But, he did not stop there. He made sure that he stood out by showing everyone the immense strength of his fists.
You, as a struggling individual that's looking for a way into networking, can pick up from what Tyler Durden did. Firstly,
don't shy away from meeting people.
Remove most of your inhibitions and anxieties when it comes to socialization. You have to let people know who you are and what you can do so they will value your company even if it's still their first time meeting you.
Also, don't forget to
flaunt your uniqueness
because this is going to be sort of your 'calling card' when it comes to leaving an imprint on people. They will surely remember you even if you don't see each other for a long time.
(Also Read:
Creativity Quotes from Big Magic
)
2. Pursue a Common Interest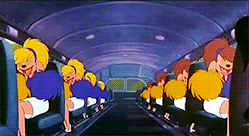 This sounds a bit of a cliché, but if it works why would you overlook it?
Madison Spencer, after realizing she's in hell, gets acquainted with a number of people that are imprisoned there with her. After forming a bond with the people around her, she finds herself with a group of people with the same goal as hers - to get out. This common goal banded them together and became a reason for them to work well together and overcome an obstacle that has been bothering them for so long.
Like Madison Spencer,
look for common interests with other people and use it to build a harmonious working relationship with them.
Whenever you meet new people that you feel poses great value to your line of work, convince them that engaging in business with you is a mutually beneficial venture.
Tell them that your growth is their growth, too – and see how cooperative they will get in pursuing your common goal.
(
Also Read:
The Ultimate Girlboss Tips from Daenerys Targaryen
)
3. Know Who to Value.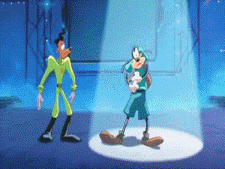 Since you're reading about building your own network, it is important to know that
you don't have to make friends with everybody.
You have to think about that network you are planning to establish as a well-oiled machine – you only need a few essentials to make it work.
Fight Club's Tyler Durden is a great example of trying to filter people that you need to meet to make your network actually work. Tyler makes people go through rigorous training. This allows him to weed out the people who are unfit for the community he wants to build.
This process of elimination is where you should get inspiration from.
Learn to choose the people you plan to do business with
. You can judge people by talking to them. Initially, get close to the people you see that could be of great value to your planned business or line of work. Judge their character by making sure if they are dependable or if they are trustworthy.
Once you checked off these qualities with the people you meet, you can now decide if they will be of intrinsic value to you. Are you going to grow with these people along the way? Is there a mutually beneficial opportunity for the both of you? If answered positively, these questions are the keys to how to know who to value when it comes to assembling your own network of contacts.
(
Also Read:
A Guide from Mister Wednesday: How Do You Build Rapport?
)
Now that you have some key ideas in establishing your own network, keep in mind that it also takes hard work and patience to work with other people. There will be times that you will find some people to be difficult to deal with. In these difficult times, always keep an air of professionalism about you.
Remember that you're making friends not because for the mere sake of making friends. You are trying to establish a working network of people that will be beneficial to your success in your career or chosen business.
So, like Madison Spencer and Tyler Durden, meet and greet then capitalize off of the relationships you make.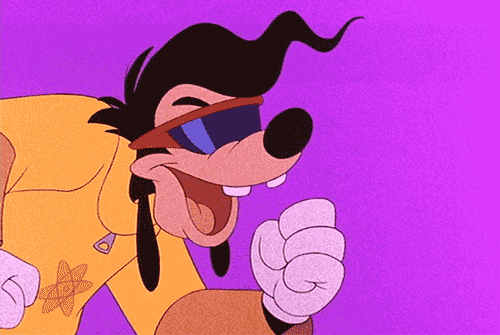 You can do it!