Your best friend is the one person who knows you best - she knows all your dreams, your secrets, and your pet peeves. So, what do you do if you need to be separated from this one person for a period of time?
When I
left my hometown for college
, I left some of my best friends there, as well. I came to a big city where I know nobody and I was
missing them terribly
. We all had to go on with our own lives - we had different paths now. That means different schedules which make it so hard for us to hang out, even just via phone calls.
It was this experience that made me realize how extremely difficult it is to maintain long-distance friendships. So, when I read The Sisterhood of the Traveling Pants by Ann Brashares for the first time, I was amazed.
What is The Sisterhood of the Traveling Pants About?
The novel follows the story of four BFFs - Carmen, Lena, Tibby, and Bridget - who have never been apart since they were born. Their mothers were best friends, too, that's why the girls grew up together - like sisters.
One summer, the group was forced to spend their summers away from each other. Carmen had to spend time with her dad in another city, Lena had to visit her grandparents in Greece, Bridget had to go to soccer camp in Mexico, and Tibby had to stay home and find a job.
Before they all left, they found a pair of pants that magically fit all of them perfectly - even though they all had very different sizes. This discovery astounded them. So, they decided to use the Pants as a way to stay connected to each other during the summer.
They passed the Pants from one girl to the next through the mail, and each of them felt the presence of the Sisterhood while wearing the Pants.
Of course, the group encountered so many challenges while they were away from each other. But, seeing how they were able to maintain their closeness despite the distance was really inspiring.
If you are away from your BFF, don't worry. Here are some ways you can maintain a long-distance friendship like the Sisterhood did:
1. Communicate constantly.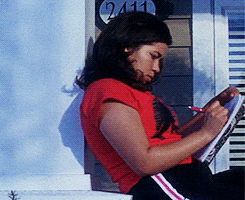 What happened in the book:
Just a few days after the girls separated for the summer, they started sending each other letters. They told each other about how they were doing - things that made them happy and sad. Whenever they received one of these letters, they replied as soon as possible.
The lesson:
Constant communication is the main key to keeping relationships alive. Just like the Sisterhood, you don't need to wait for something big before you reach out and give your BFF an update. Talk to her as much as possible, even when the only thing you want to say is that you got to your destination safely.
2. Keep tabs on each others' lives, no matter how difficult.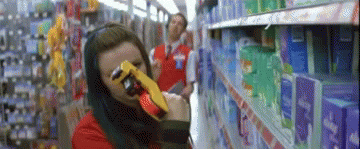 What happened in the book:
As each of the girls carried on with their lives, they go through
difficult challenges
. Carmen feels unwanted by her family, Lena finds herself in the middle of a huge misunderstanding, Bridget starts to have feelings for one of her soccer coaches, and Tibby befriends a young girl who is sick with cancer. Each of them had huge problems, but they never forget to give comfort, advice, and a listening ear to each other.
The lesson:
Don't get too caught up in your own life that you forget about the life of your BFF. She might be going through a difficult phase, too. Technology has made it so easy for us to communicate, so whip out your phone and ask her how she's doing. Cheer her up, if necessary. It what BFFs do.
3. Document your days!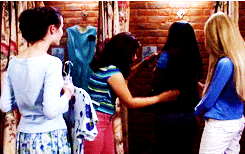 What happened in the book:
Before they went their separate ways, the girls decided to document their summers by writing and doodling on the Pants. They never washed the Pants so the memories would stay tattoed on it forever.
The lesson:
You don't need to write on clothing - just take pictures and send it to each other! Not only can you keep up with each other's adventures, you will feel as if you are experiencing it with them.

4. Send care packages.
What happened in the book:
Everytime Carmen, Lena, Bridget, or Tibby would find the Pants in their mailbox, their hearts will jump with joy. They would open the package excitedly, even though they already know what's in it.
The lesson:
It's an amazing feeling to get packages in the mail, more so if you know that it comes from your best friend. So, send her the occasional care package. Give her things that you know would
cheer her up
. Let her know that you always think of her and that you care for her deeply. She would do the same for you, too.
5. Countdown to the day when you get to see each other again.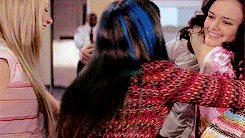 What happened in the book:
The Sisterhood is set to see each other again in September, when school starts. As the date of their return home comes nearer, they get more and more excited. They don't hide this excitement and remind each other of how many days there are left before they reunite, through messages, calls, emails, and letters!
The lesson:
Nothing is more exciting than a reunion with your best friend. No matter how many emails and texts you sent each other, you would still want to spend time with them and talk about life. So, do what the sisterhood did. Build the excitement for this day in the most creative way you can think of!
Remember, friends are the family you choose. Don't let go of your besties just because you have a long-distance friendship. Make an effort to maintain the relationship. They are worth it.