As someone who has lived in a tropical country her entire life, I always find winter fascinating.
No, staying locked at home because of the extremely low temparatures is not my ideal holiday. But there's just something about winter that makes me think of mystery, magic, and - of course -
the holidays
.
I've only read about winter in several books, and a lot of them made me wish for a white Christmas.
If you are also wishing for the same thing, we made this list of books set in winter time that you can pick up during your
holiday break
. They will transport you to icy places and chilly times, and make you feel like snowflakes are falling right outside your window.
1. The Book Thief
"Set in chilly Germany during World War 2, The Book Thief tells the story of an orphan girl named Liesel Meminger - a simple girl who just moved in with a foster family. Before she officially settles in her new home, she steals a book.
She was taught how to read by her foster father and Liesel starts to discover the magic and happiness that only books can bring. She starts stealing more and falls deeper in love with reading. She shares her books with her neighbors and reads to them during bombing raids.
Liesel's life started to change when a Jew knocked on their door and introduced himself as a good friend of her foster father. The family decide to help him, hide him in the basement, and protect his life."
BRACE YOURSELF FOR: Buckets of tears.
The Book Thief by Marcus Zusack is praised by many for his impeccable writing that will wrench your heart. This
book is truly an art
- no wonder it won the BookBrowse Ruby Award (2007) and the National Jewish Book Award for Children's and Young Adult Literature (2006).
2. The Snow Child
"The Snow Child is set in the Alaskan wilderness, where the winds are always freezing and the winters are always harsh. Jack and Mabel are a childless old couple who wanted nothing else but to be blessed with a child.
Both Jack and Mabel live in sadness. Jack, constantly pressured with finding a stable source of income, and Mabel, constantly haunted by the memoy of their stillborn child. During the first snowfall of the year 1920, they built a child out of snow.
The next day, the snow sculpture was gone. And, as if the world granted the deepest desires of their hearts, a beautiful blonde little girl appeared from the woods."
BRACE YOURSELF FOR: Mystery and magic, all in one book.
Throughout the novel, Jack and Mabel continuously try to figure out who Faina, the blonde girl, really is. As you go along their story, you will be taken on a unique adventure - complete with the most
charming characters
,
heart-wrenching moments
, and fascinating turn of events.
3. The Secret History
"This book follows a group of college students - misfits - who keep to their own business and have a handful of secrets. One of these secrets include the murder of a farmer while trying to recreate an ancient ritual during their winter break.

Two members of the group - Richard and Bunny - were absent during the ritual and were flabbergasted by what happened. Bunny threatens to reveal their secret. Unfortunately, the group pushed him to his death from the top of a ravine.

As the group deals with the aftermath of Bunny's death, they suffer immense psychological stress. Investigations are being conducted regarding the disappearance of Bunny, and they do what they can to appear like they had nothing to do with it."


BRACE YOURSELF FOR: a very long yet extremely exciting mystery story.
The Secret History by Donna Tartt is very thick. It may look like a book that will leave you very tired. But, this is actually not the case. You may already know who did the crime from the very first pages, but your thirst for justice will keep you turning the pages.
4. Dash and Lily's Book of Dares
"During one winter in New York, Lily decided to write down dares in a little red notebook - challenges that would lead to her. She left the notebook on one of the shelves in her favorite cafe, not knowing whether someone would actually play the game with her.

To her surprise, someone did. His name is Dash, a charming teenage boy who is not very fond of the holidays. Dash and Lily pass the notebook back and forth, leaving in in certain places. As they take turns with dares, their love story slowly unfolds."


BRACE YOURSELF FOR: one heartwarming romance and a ton of laughter.
Written by two of the most well-known contemporary romance writers - Rachel Cohn and David Levithan - you can only expect the finest love story. Dash and Lily's Book of Dares has become a favorite of teenagers and inspired many people to start writing a red notebook of their own.
5. The Gift
"This book follows the story of Lou Suffern, a go-getter who works so hard for his career. He does not get to spend so much time with his family, as always chooses to work.

One winter morning, Lou meets Gabe, a homeless man he found outside his office. He gives him a job in the post room, thinking that an extra hand would be of great help.

But, Gabe starts to meddle in Lou's life. Gabe tries to teach Lou about the value of time in the most unique ways, hoping that he could change him into a better man just before Christmas."


BRACE YOURSELF FOR: Life lessons that will stay with you forever.
While Cecelia Ahern is known for cheesy romances, she surprises her readers with this tale of family and values. This will get you in the joyous holiday mood, but not without making you cry some tears first.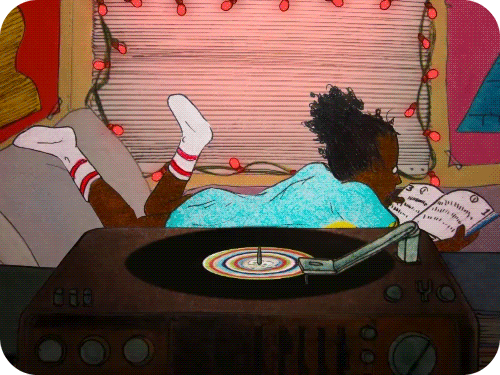 Now it's time to put on your cozy socks and get to reading!