Author: Jenna Zark
Publisher: Dragon Moon Press | June 2016
Genre:
Historical Fiction
Middle-grade
Set during the 1950's in
Greenwich Village, NYC
, this book follows the story of Ruby Tabeatha - a young, strong-willed girl who wants nothing more than to become a poet. She was raised by inattentive but talented parents - a musician and a painter - who were part of the then growing and constantly misunderstood Beat community.
As Ruby was on her way to a reading event of Jack Kerouac, she stops by a fruit stand and tries to arrange the fruits on the bin. The next thing she knew, she was whisked to the police station and was accused of stealing.
But Ruby was only a child, so the authorities put the blame on her nonconformist parents. They separate Ruby from her family and force her to live in a children's home until her family succumbs to the demands of the state and ensure that Ruby can be raised in a proper home, as defined by the state.
REVIEW
This is the first thought that came into my mind when I got a copy of this book:
Why have I never read anything about the Beatniks?
I don't know much about them, only that they are the art-loving people. I never had any idea about their way of life, moreso the challenges they faced. After reading the blurb of the book, I was immediately itching to grab it and read it in one sitting! (Yes, it is a very short book - about 200 pages.)
And so, that's what I did. I sat down and read the book - only I did not expect it to be so good that I finished it in a few hours. I enjoyed it immensely, and I was able to think of four reasons why you should go pick it up, too.

1 - You'll experience what it's like to live like the Beatniks.
That is how well author Jenna Zark writes this story.
I was fascinated at the amount of research she has done and how she used simple words to make the Beat community come alive - I felt like I went into a time machine and woke up in the 1950s, in Greenwich Village to be exact. The author paid attention to every single detail about the time, place, and culture that I ended the book feeling like I just finished a history book, minus all the boring dates.

2 - It is filled with moments that will give you a good laugh.
There were several moments of plotting, schemeing, and going against the will of adults in the book, and I must admit that these were some of my favorite parts. The kids in this book were very stubborn - especially Ruby - and I can't help but laugh at the things they go through to get what they want!

3 - Ruby the Dreamer is inspiring.
Throughout the book, Ruby wanted nothing more but to become a good poet. Before her life turned topsy-turvy because of the incident at the fruit stand, Ruby's days consisted of going to readings, talking about poems with her friends, and
interacting with other Beatniks
. When she was
in distress
, she tried composing poems in her mind and jotting them down whenever a pen and paper is available.
Her persistence for her dream is so inspiring, it will make you work harder for yours, too.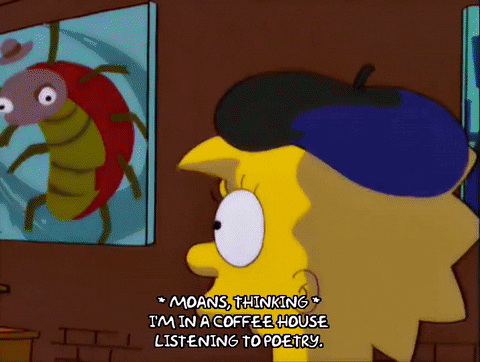 4 - You won't find any other book like this.
The Beat on Ruby's Street is one-of-a-kind. It is well-researched and easy to understand, especially because it was narrated by an 11-year-old.
If you want to be whisked away into an unfamiliar time and immerse yourself in a different culture, The Beat on Ruby's Street is perfect for you. It is complete with
heartwarming friendships
, devastating breakups, and fun adventures with a young girl who knows exactly what she wants.
This is a book that you should not miss.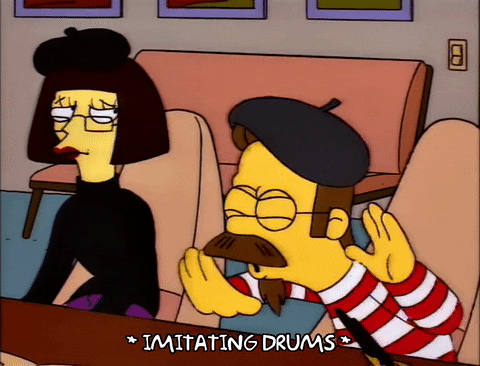 Click for your copy of The Beat on Ruby's Street:
Amazon
|
Barnes and Noble
|
iTunes
_
The Book Blvd received a copy of The Beat on Ruby's Street from the author in exchange for an honest review.